Talented people drive your success,
WE DELIVER
THAT TALENT.
Why Choose Silver Search?
Our expertise in recruiting and recommending the most talented individuals is recognized by our clients in New York, New Jersey and nationwide. However, it is our commitment to client satisfaction and long term relationships that earns so many referrals and repeat clients. The result of this commitment and the success of our candidates has made client loyalty and referral the premier driver of our growth for more than a decade. We are proud to say our clients and candidates include some of the finest corporations and the most qualified individuals.
Attitude Makes A Difference
Silver Search Leadership Team
Its easy to be positive in good times, the real challenge is how you think and act in difficult situations. Our staff is comprised of dedicated employees who understand our clients' needs, even in critical and sensitive situations.
Let Us Show You A Better Way To Meet Your Staffing Needs.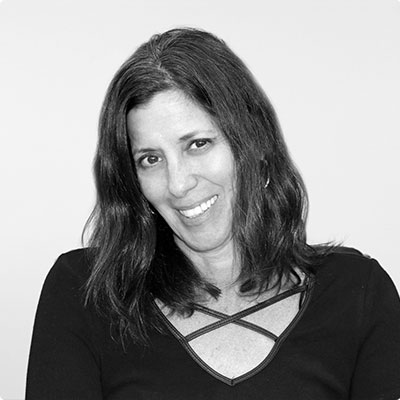 Alisa Silverberg – Founder and President
Alisa has specialized in IT placement since she began her career as a recruiter. She worked for only two companies before venturing out, along with her friend and associate Brian Wiseltier, and launching SilverSearch Inc. in 2000. Their mission was to create a recruiting firm based on strong and lasting relationships on both the candidate and corporate side. Alisa believes that this personal touch is vital to Silver Search's success in striving to find the right fit for each and every job placement they make. Since inception, Silver Search has grown from a hard-working team of two to an equally dedicated staff of over 50 in-house employees.
Alisa's belief in the golden rule, "Do unto others what you would want to have happen to you", has guided her both personally and professionally. She maintains very high standards for herself and her employees and believes that this is what makes SilverSearch, Inc. a front-runner in the IT recruiting industry. Alisa enjoys being a hands-on president who continues to personally manage many clients. She prides herself on rolling up her sleeves and being in the trenches with her team.
Alisa earned her Bachelor of Science in Business & Retail from Syracuse University and her Masters of Business Administration in Finance from Long Island University. She is an avid Yankees fan and is devoted to her family, friends and dog Kirby. Alisa is dedicated to various charities for cancer and autism, as well as the Red Cross. She enjoys watching her son play basketball & baseball, listening to music and taking spin classes. She loves inspirational books and movies based on people overcoming difficult situations. She finds motivation in the lessons of perseverance, inner-strength and success.
"I try to teach my team to keep our focus on the whole game, not just the end game. It helps us keep our priorities of learning, understanding and meeting the needs of our clients and candidates on a daily basis, even through some of the recent difficult economic times. When times are tough, we dig in and work that much harder." - Alisa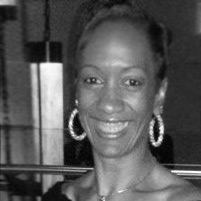 Nicolle Martin - Chief Financial Officer
Nicolle is primarily responsible for the overall management and direction of the Silver Search Finance Department. Nicolle, with the assistance of the back office team, performs all functions relating to financial reporting, accounts payable/receivable and human resources including benefits and payroll. Nicolle has over 23 years of experience in the IT staffing industry. Having started as a Recruiting Assistant for an IT staffing firm in 1992, she continued her education and moved through the company, ultimately serving as the Director of Accounting Service. She has worked for firms in both New Jersey and New York City, gaining valuable experience in payroll services, contract and permanent staffing and temporary placement.
Nicolle holds a Bachelor of Science degree with a concentration in Accounting from Dominican College of Blauvelt in Orangeburg, New York. She loves to learn and continues her education in the areas of finance, accounting and payroll by attending seminars that keep her abreast of the latest developments in the accounting and staffing fields.
Service That Shines
We are deeply committed to customer satisfaction. Understanding your needs and expectations are a critical step in the recruitment process. We have gained the trust and respect of both clients and candidates by listening, working diligently and delivering on our promises. Our outstanding service is is highlighted by the large number of clients that rely on us, again and again. We work hard not only for great results, but a great hiring experience. Let us show you the difference we make. Find Service That Truly Shines